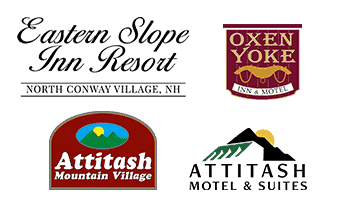 Update – September 3, 2021
As we enter the Autumn season, and anticipate Winter, we want to welcome you and assure you that your safety and well-being, as well as that of our employees and local communities, continue to be our top priority.
We continue to follow guidance issued by the Centers for Disease Control (CDC) and the State of New Hampshire, with reference to New Hampshire's Universal Best Practices.
Current guidance for travelers to the State of New Hampshire can be found at the following link:
https://www.covidguidance.nh.gov/out-state-visitors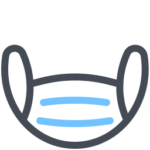 We recommend wearing a face mask at our Resorts when you are indoors in common areas around others, especially in areas that are not well-ventilated, i.e. where the air is not rapidly dispersing as it does outside, and especially when you are not able to maintain a consistent physical distance of at least 6 ft. from other guests, as well as our Resort team members.
OUR COMMITMENT 

Our team members will wear masks while working with guests and other team members indoors, especially in areas that are not well-ventilated, and outdoors where they are unable to maintain a consistent 6 ft. physical distance from others.   

Over this past year, our teams have grown to understand and appreciate the importance of illness protocols, hand hygiene, use of personal protective equipment, and physical distancing.   We continue our commitment to your safety, as well as our Resort teams and our community.
 

PRE-ARRIVAL AND SELF CHECK-IN

We will communicate with you prior to your arrival with both your confirmation email and your pre-arrival email to provide details regarding your upcoming stay and a link to our self-check-in options.  Please be sure to reconfirm your mailing address, email address and telephone number are on file with us when you book. This will ensure your check-in upon arrival is smooth, easy, and worry-free.  

All you will need to do when you arrive is sign your registration card and pick up the keys to your unit. The Front Desk has hand sanitizer and face masks upon arrival, for your convenience, and at your option.  Protective plexiglass has been installed at the Front Desk for everyone's safety and comfort level.
EXPRESS CHECK-OUT 

On the morning of your departure, you will receive an email from us.  Click the link in the email within 15 minutes of your departure, leave the key cards on a table for our team to pick up, and you are on your way. 
 

HOUSEKEEPING SERVICES & CLEANING PROTOCOLS 

We are continuing with our rigorous cleaning protocols of all public and common spaces and high-touch surfaces.  You will find hand-sanitizer in convenient locations in common areas throughout the Resort. 

Each room of every unit will continue to be cleaned with the highest standards and cleaning protocols so you can be assured that your unit has been thoroughly cleaned and sanitized.   

Please note daily housekeeping service will be not provided.  You may opt to have housekeeping service based on your own level of comfort and desire.  Should you wish to have service, please contact the Front Desk 24 hours in advance to schedule, and inquire as to any applicable service fees.
 

RESORT AMENITIES 

All Resort amenities are open for your enjoyment. 

Please be mindful of any signs and special instructions for use of amenities.  We ask that guests utilizing hot tubs to do so with members of their own party only, and limit your time using any amenities for which others may be waiting, so all guests have an opportunity to enjoy the Resort amenities. 

On behalf of the entire team at the Eastern Slope Inn and Attitash Mountain Village, thank you for visiting us, and for your understanding and support during this time. 

We are so happy to have you join us this season!