Where mountain cuisine and spirits meet
From flatbread to fine dining, cafés to cupcakes, brunch to après ski, the Mount Washington Valley's up and coming culinary scene offers patrons a taste of home cooking or exquisite meals prepared by some of New England's most prominent chefs. For additional information on the region's dining options, visit the Valley Originals.
Located in the Hospitality Building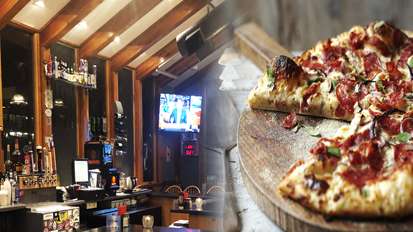 Matty B's…
Where good food and good friends meet
From Après ski to lunch and dinner, Attitash Mountain Village's on-resort restaurant, Matty B's has become a landmark social and dining experience for vacationers and locals alike. In addition to the restaurant, Matty B's bar offers views of Attitash Mountain.
During the summer months, dine on the outdoor Patio or inside in the restaurant. Come winter, Matty B's Après ski is renowned from the South Shore of Boston to the Canadian border and beyond.
For additional information, visit Matty B's online.