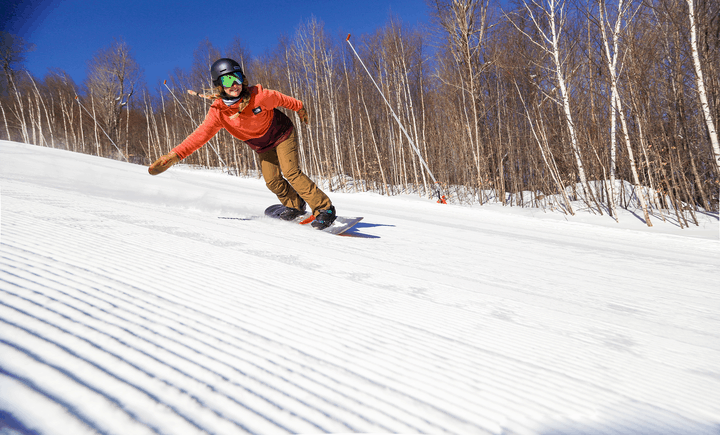 Walk to the summit lift at Attitash! Attitash is one of the newest members of Vail Resorts. Plan ahead by purchasing your ticket online.
Attitash
Drive Time: Walk to lifts!
Vertical Drop: 1,750'
Lifts: 10 lifts: 3 quads (2 high speed detachable), 3 triples, 3 doubles, and 1 surface lifts
Trails: 68 trails and glades across two mountains, and 3 terrain parks
The best-kept secret in the White Mountains. Bear Notch Ski Touring offers cross country skiing and snowshoeing the way it was meant to be. Groomed trails connect the resort to a large network of pristine skiing. Purchase your pass at the front desk or go to Bear Notch Ski Touring if you need rentals.
Contact the front desk for more info.
Cranmore Mountain is located in the heart of North Conway Village. It's a perfect medium-sized mountain for beginners to advanced.
Drive Time: 18 Minutes
Vertical Drop: 1,200'
Lifts: 8 (2 quad, 2 triples, 1 double, 2 surface, 1 tubing surface lifts)
Trails: 57 trails and glades, and 5 terrain parks
Shawnee Peak in Bridgton, ME is a family-friendly mountain. It's great for beginners and has the most night skiing in the area.
Drive Time: 53 Minutes
Vertical Drop: 1,300'
Lifts: 6 (1 quad, 3 triples, 2 surface lifts)
Trails: 40 trails, 7 glades, and 3 terrain parks