Step back in time when life was simpler and experience the majestic wonder of sleigh bells echoing through the forest of towering pines as the snow glistens, illuminated by lanterns on the trees guiding the way to lifelong memories.  It's time for you to enjoy a Sleigh Ride at Attitash Mountain Village.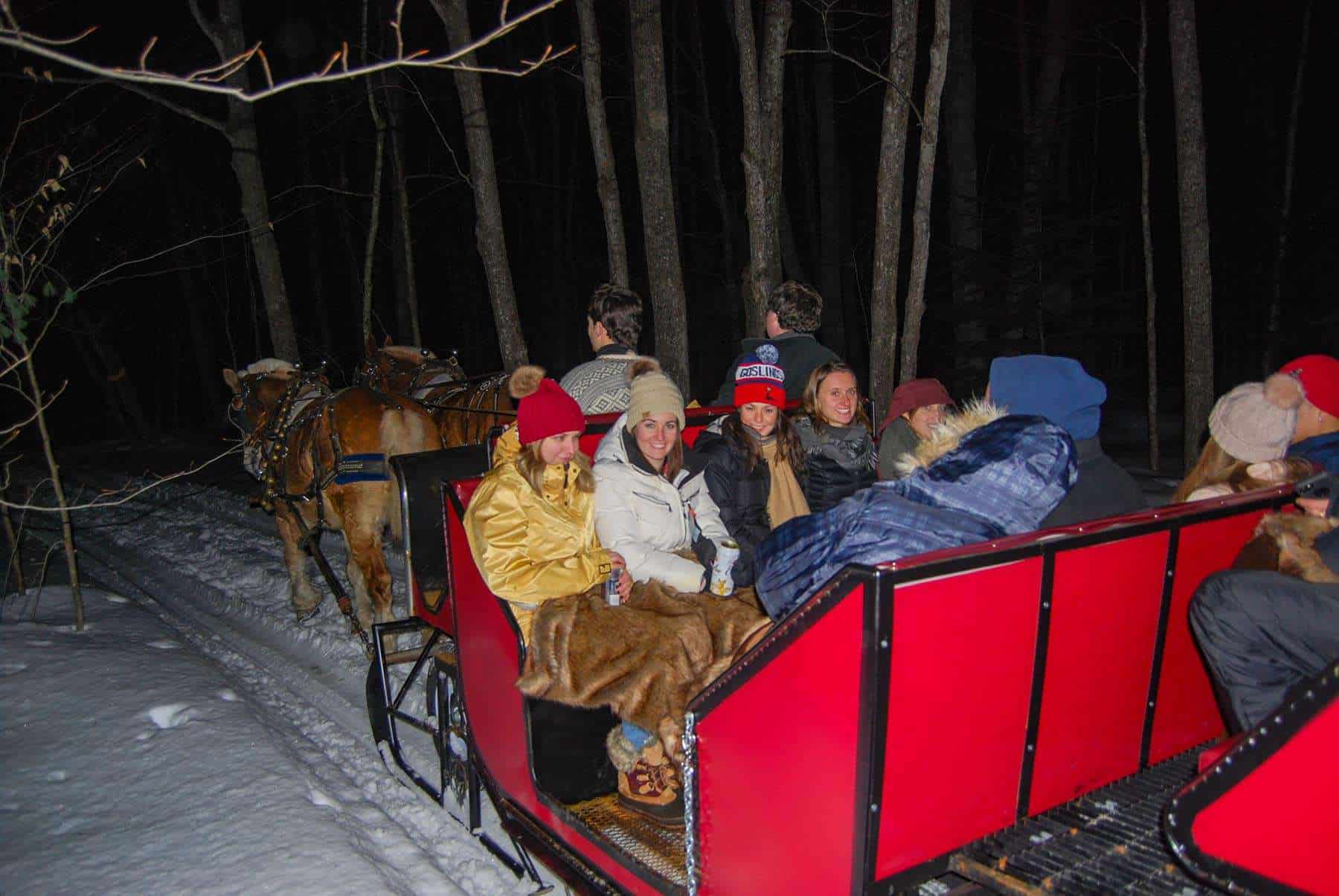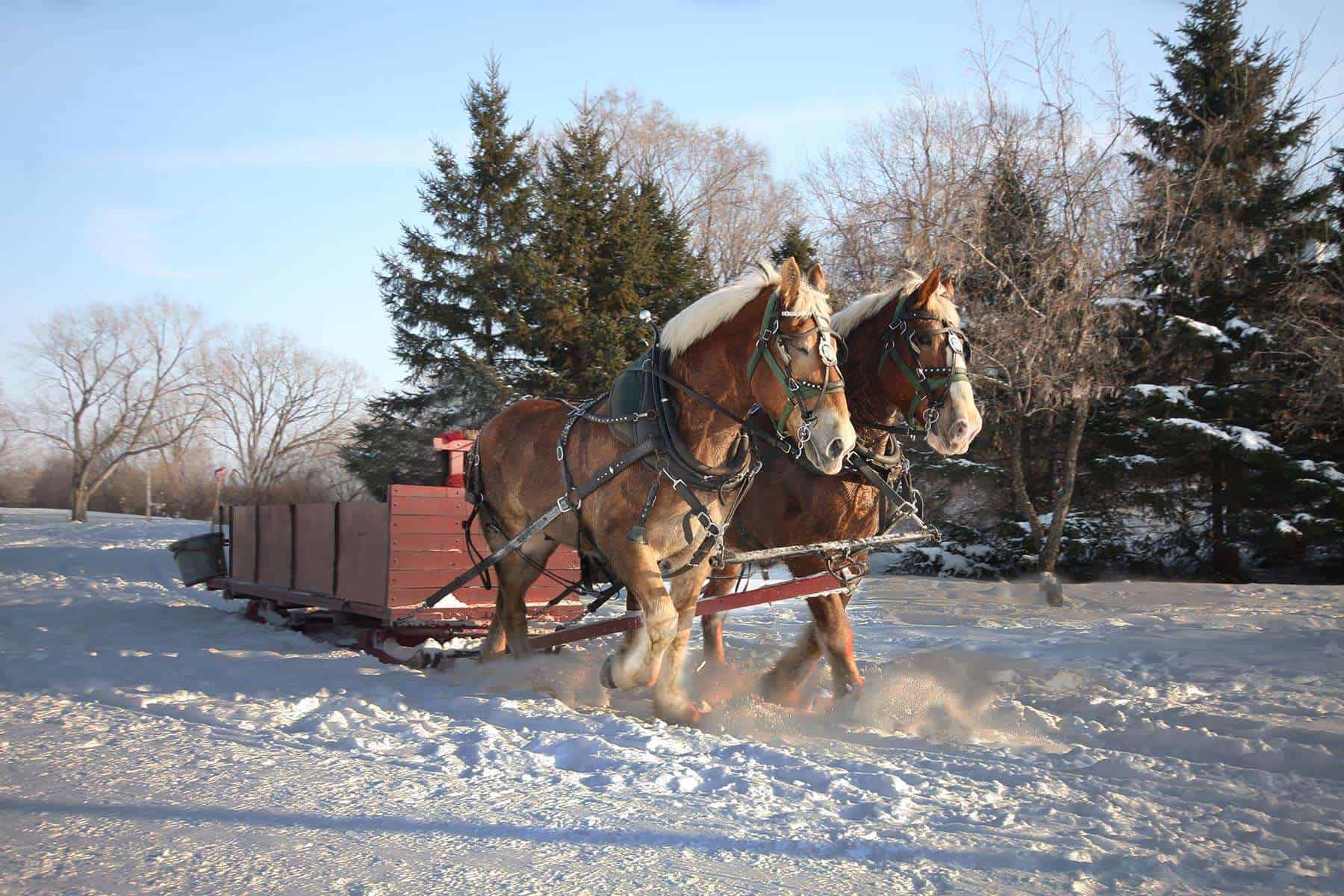 Sleigh rides run Friday – Sunday and weekdays Christmas Vacation week and February Vacation week.
4pm – 8:30pm
Rides are approximately 30min long.
Public Rides
Reserve your ride to see your price
Please bring your own blankets
Private Ride
Complementary bottle of champagne
Up to 10 people per party
Please bring your own blankets