Explore Vacation Ownership
Book a complimentary 2-night stay to discover why more than 20 million people have chosen to invest in owning vs. renting their vacations. Vacation Ownership gives you flexibility, affordability, variety, adventure, and spacious, resort-style comfort. You're never locked into one destination, a specific time of year, or a certain length of time. You choose where and when you want to go.
Your complimentary 2-night stay at Attitash Mountain Village gives you access to all the resort amenities. Enjoy accommodations for two adults in a spacious studio with a fully furnished kitchen and dining area.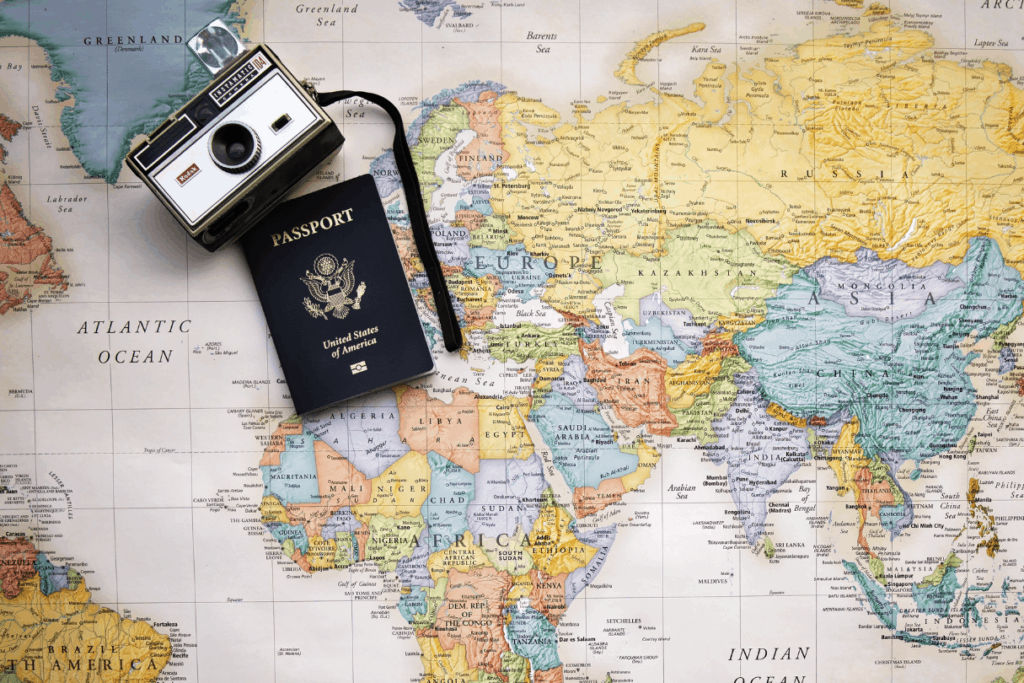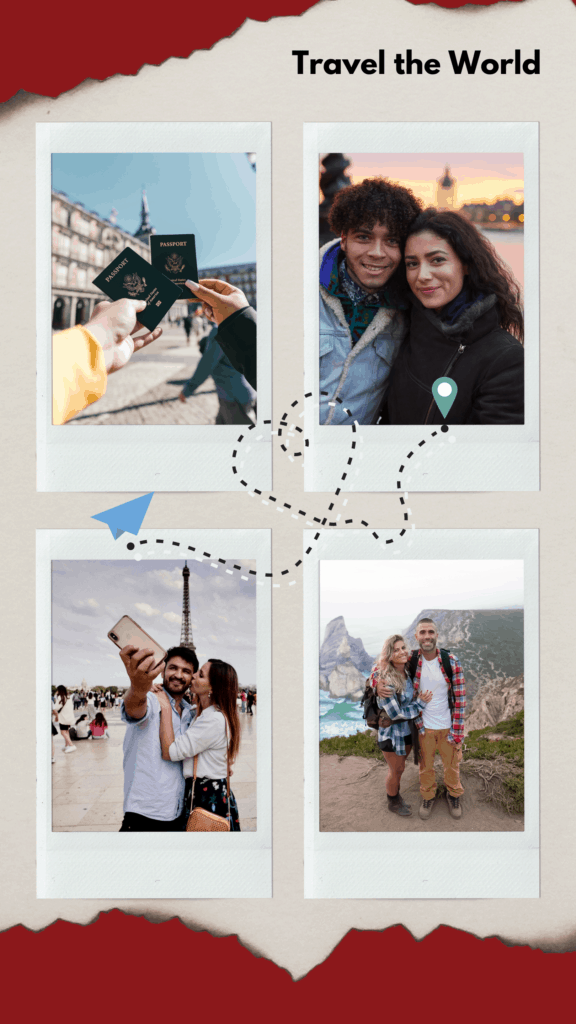 Attitash Mountain Village (AMV) was founded in the late 1970s with the development of the first three buildings featuring 16 unique condominiums. The first phase of development quickly sold out and construction continued. In 1980, AMV affiliated with Resort Condominiums International (RCI), the world's first condominium exchange company, and began selling weekly ownership referred to as Vacation Ownership.
Today, Attitash Mountain Village has more than 225 Vacation Ownership condominiums, thousands of vacation owners, and is known as one of the premier year-round destination resorts in New England.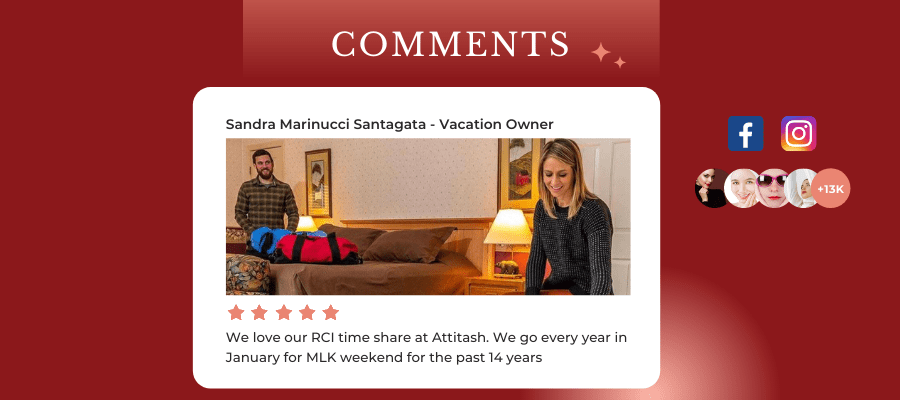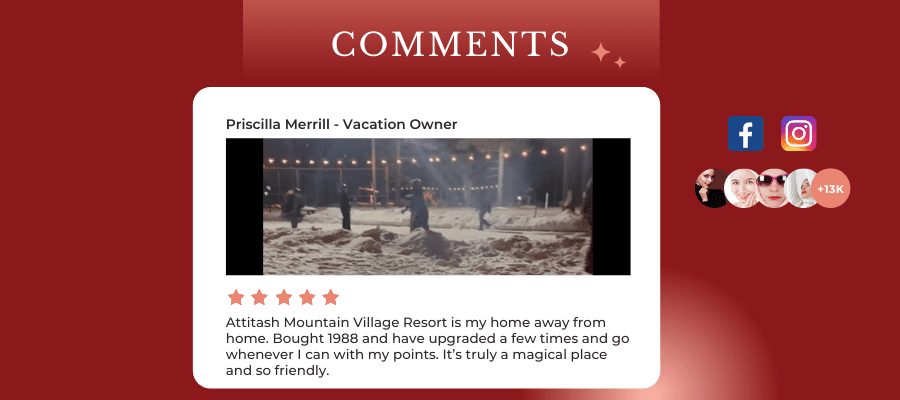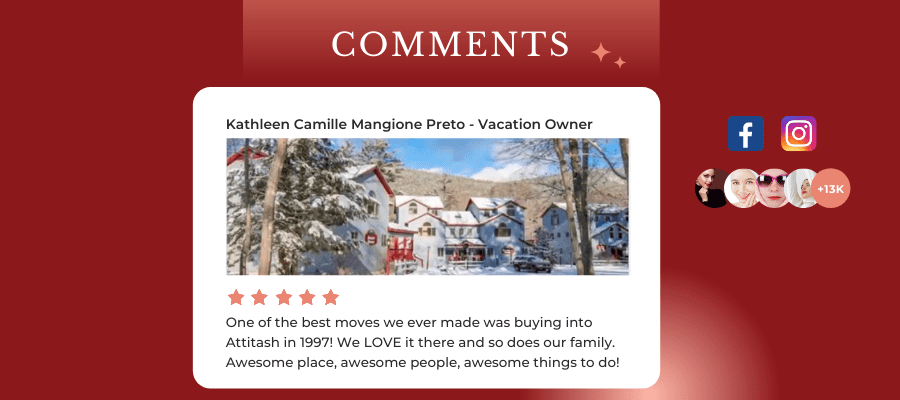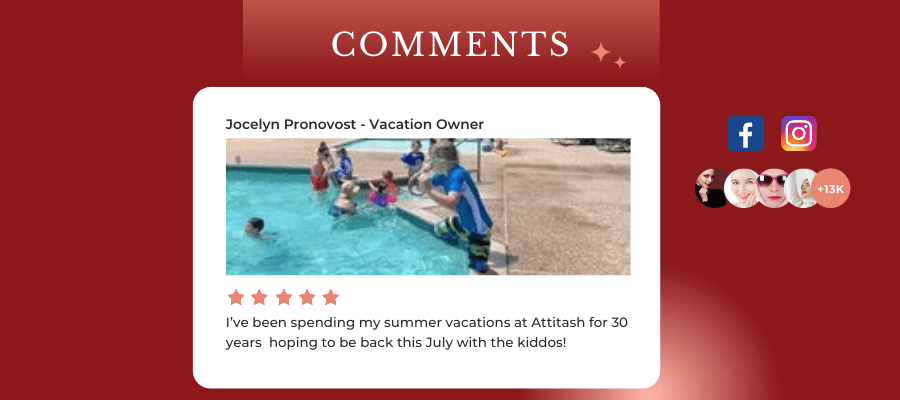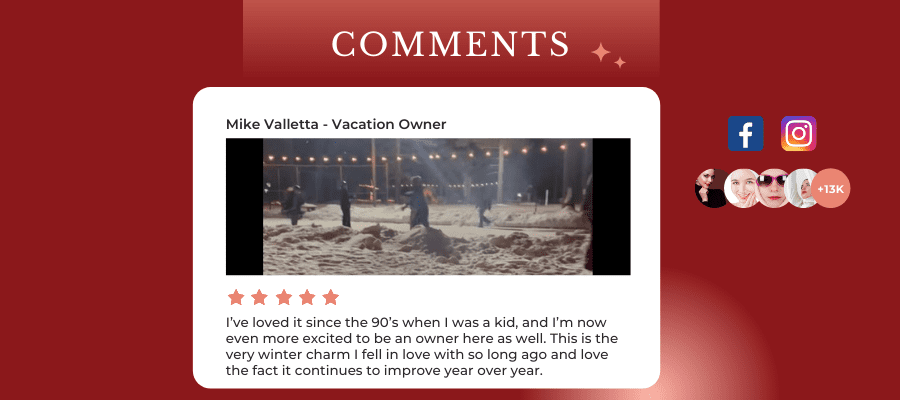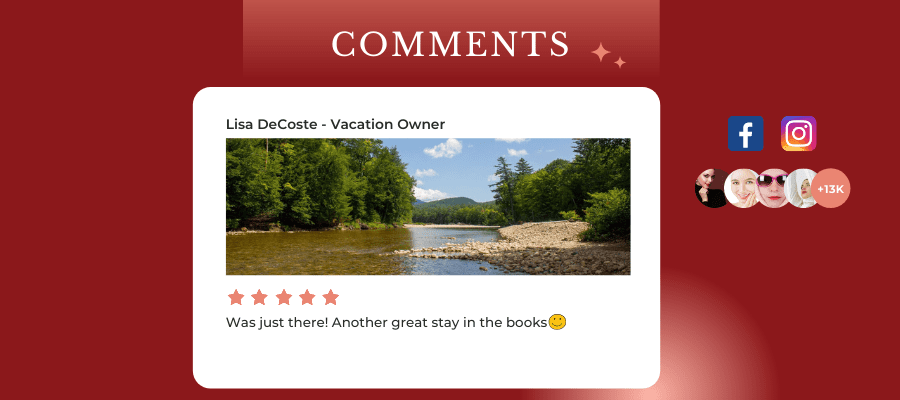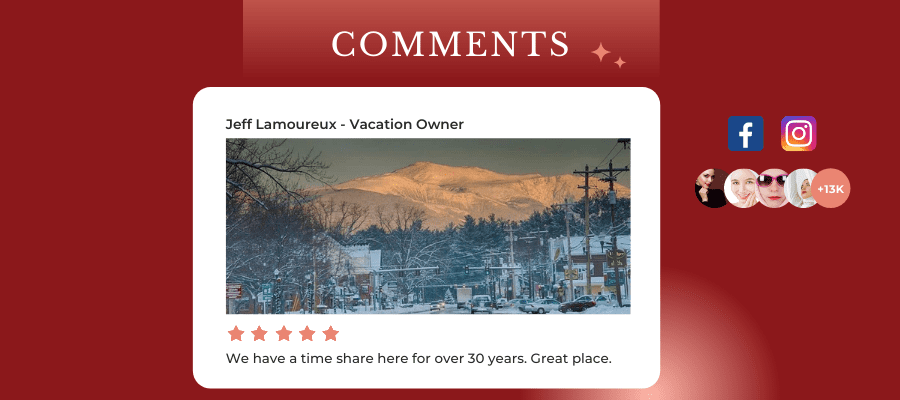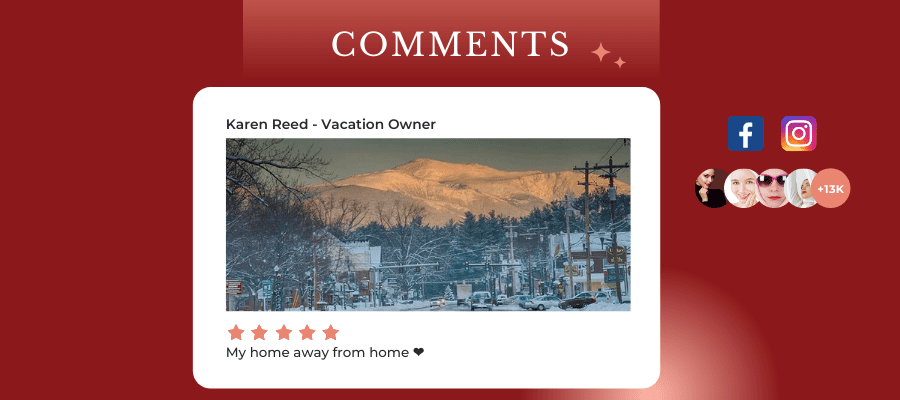 Benefits of Vacation Ownership