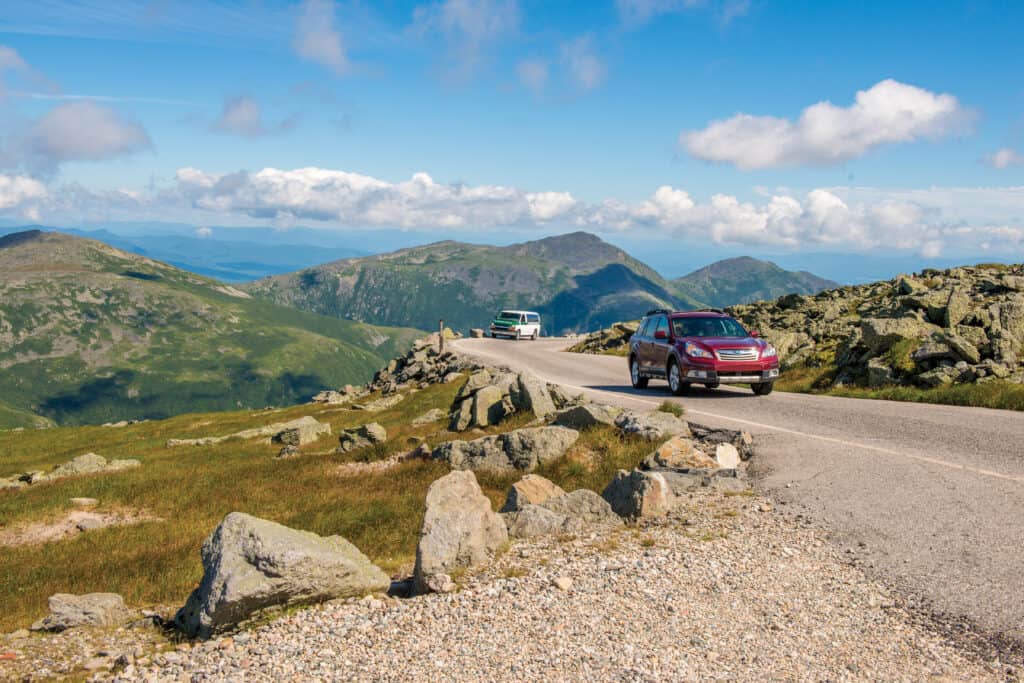 Mt. Washington Auto Road
Drive the 7.6 mile climb to the clouds, or take a guided ride at the Mt. Washington Auto Road. Enjoy breathtaking views or wild weather at the summit! Find adventure at every turn.
Attitash Mountain Village guests receive $5 off a 2-hour guided tour, or adult passenger FREE with a paid "Drive Yourself" toll at the Mt. Washington Auto Road ($9 savings.)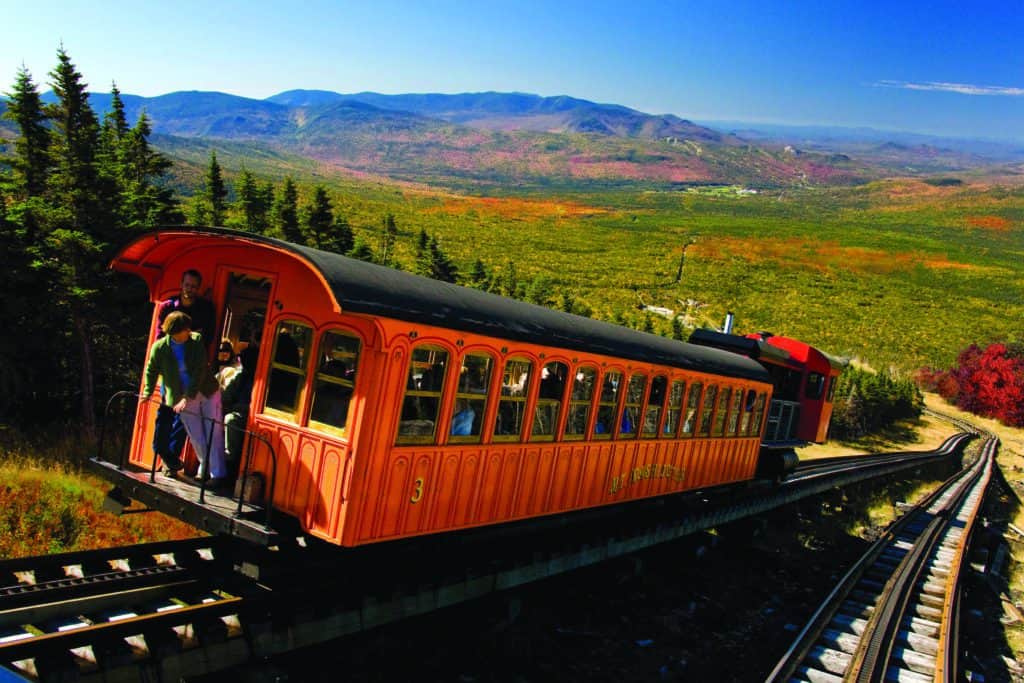 Mt. Washington Cog Railway
Located in the heart of the majestic White Mountains, the Cog Railway thrills passengers on its dramatic ascent up the Northeast's tallest peak, home to the "World's Worst Weather." In less than an hour, you'll climb through three climate zones to arrive at the top of New England! Excursions book out often, so make sure to purchase your tickets in advance.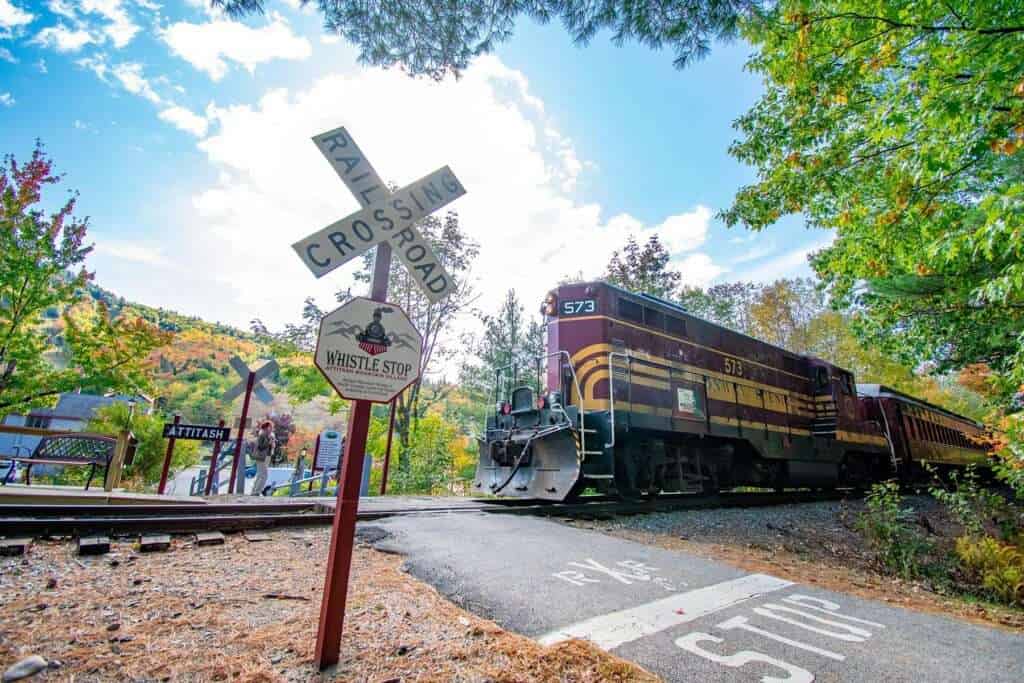 Conway Scenic Railroad's Mountaineer Train
Board the Mountaineer Train at Attitash Mountain Village on the Attitash Station platform. Take a ride through beautiful Crawford Notch. As long as you have purchased your ticket(s) online at least 2+ hours prior to train departure and selected the "Attitash Station" option on your ticket, the train will briefly pause at Attitash Mountain Village at 12:10 p.m. to board you. You will be returned to the Attitash Station railroad platform at 3:30 p.m.  Please be sure to read the details at the "More Info" link below before purchasing your ticket!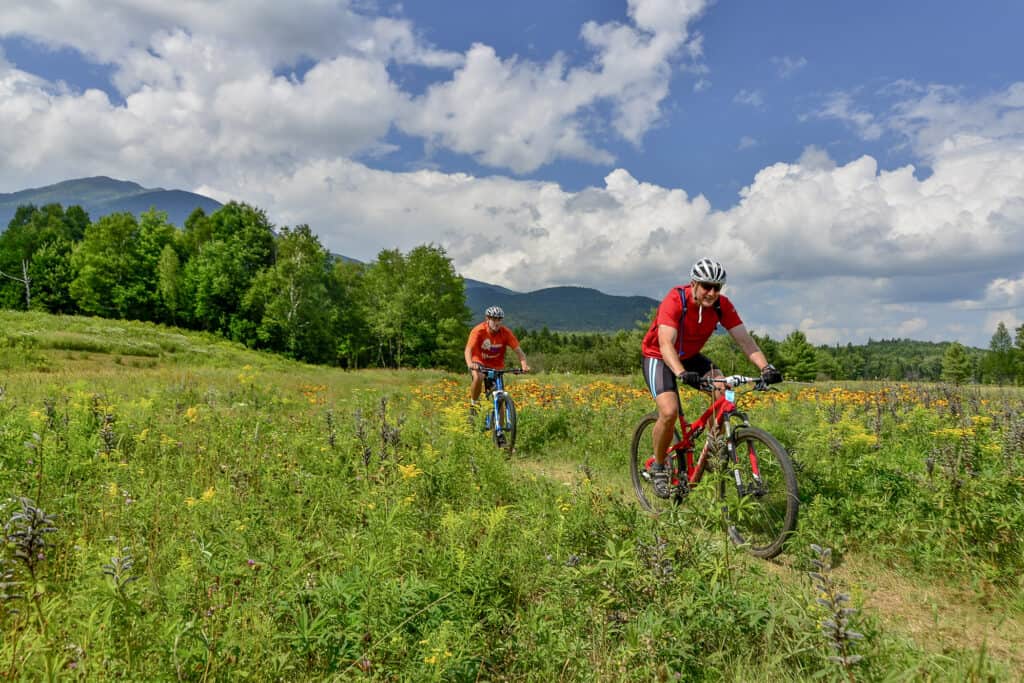 Great Glen
Great Glen offers hiking trails, bike rentals, running & walking trails, and kayak adventures for families of all ages, all at the base of Mt. Washington.
Attitash Mountain Village guests get FREE use of the trails system for biking, running, or walking and 50% off a 4-hour bike rental package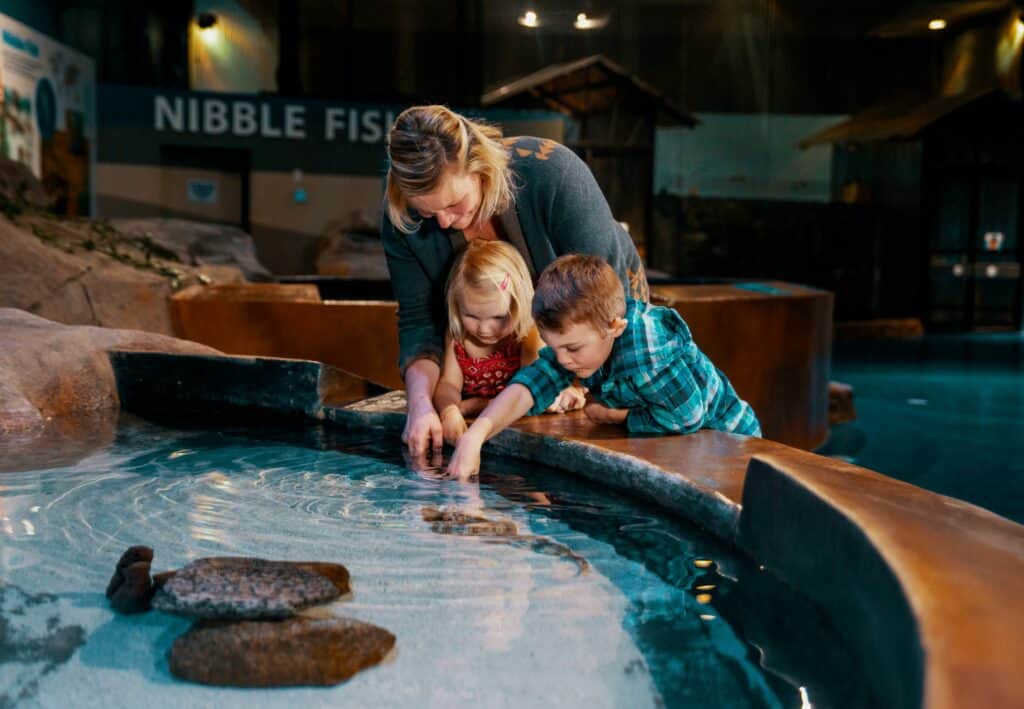 Living Shores Aquarium
Did you know New Hampshire's only aquarium is here in the White Mountains? Living Shores Aquarium is a unique experience that will find you face to face with otters, bamboo sharks, clownfish, and lots of other types of marine species. Enjoy an indoor walk-through adventure that allows the whole family to discover the wonders of the ocean.
Attitash Mountain Resort
Please note that Attitash Mountain Resort is closed for summer 2022 activities. See their website for more information: attitash.com.
Check out our blog for things to do.
amsco
Have you checked out Ledge Brewing Company in nearby Intervale yet? Discover live music, open mic nights, and tasty food truck offerings any given weekend. Did we mention the beer? There are new tasty [...]
amsco
Matty B's Mountainside Cafe is now serving Grab & Go Breakfast on Saturdays & Sundays this winter from 8:00 AM - 10:00 AM. Located in the AMV Hospitality Building, Matty B's now offers the [...]
amsco
Cozying up at our outdoor firepit just hits all the right notes on a crisp winter night. Bring your own hot cocoa to make it even better! Winter Amenities Galore